World Dog Show, Stockholm. 3-6 of July 2008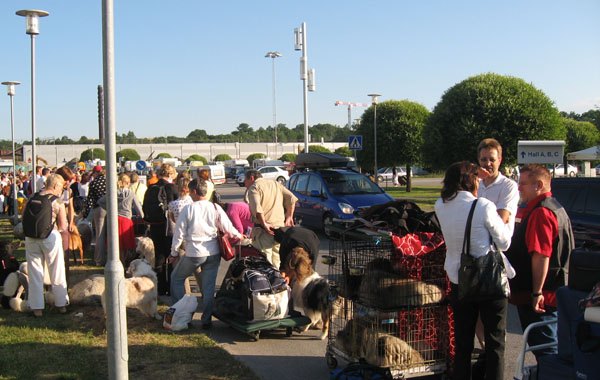 The cues may have been long to the show, but we had great company of our friend Mr Gary Thomas from Wales.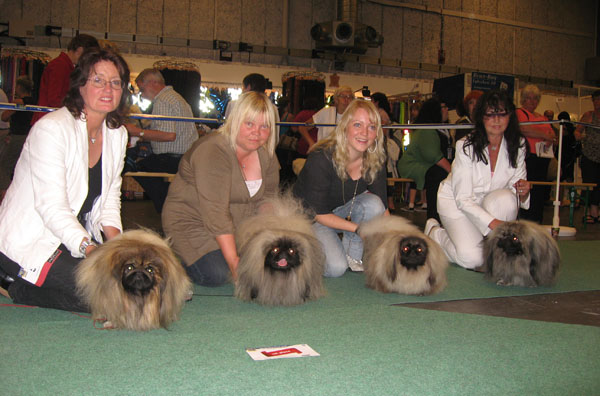 Ch Drakedram Romeo, Ch Drakedram One More Try with Monica Brunell, Drakedram Sahara with Camilla Brunell and Ch Drakedram Pirate Of The Caribbean with Björg Omdal became best breeding group on the Friday.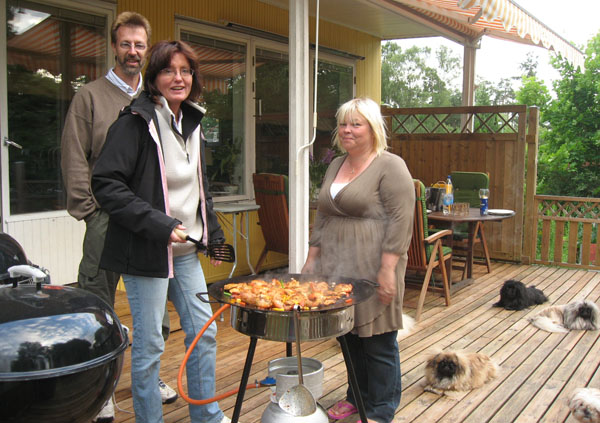 Monica and Per Brunell had invited us to camp in there yard. We had such a good time on the nights, with god food and pleasant conversations. Many thanks to Monica and Per.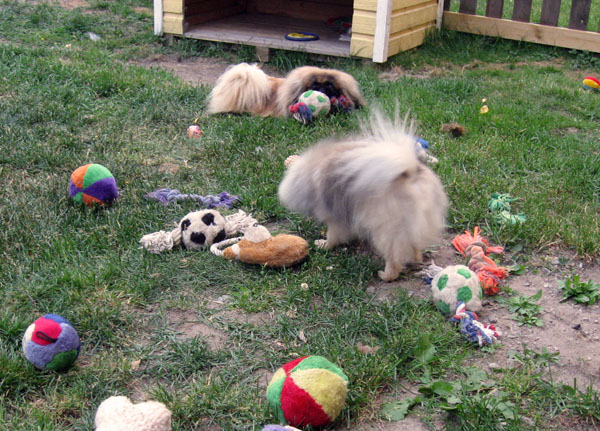 The dogs kicking back in Monicas pen, with thousands of toys...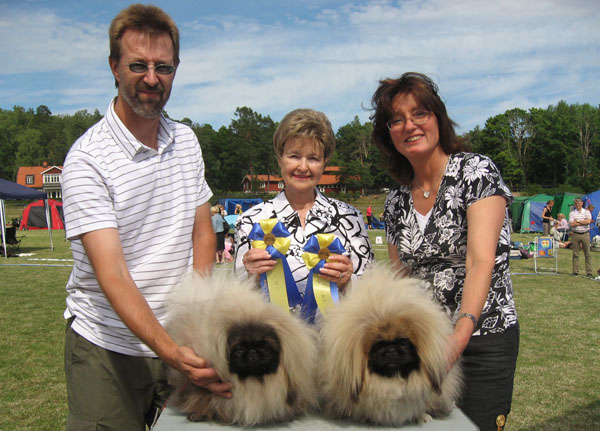 On the Toy dog Club World Show at Saturday in Stäket, Stockholm, our lovely juniors concurred both CC. Drakedram Sahara and Bilanciato's Such A Daylight. Judge: Shirley D. Limoges, Canada.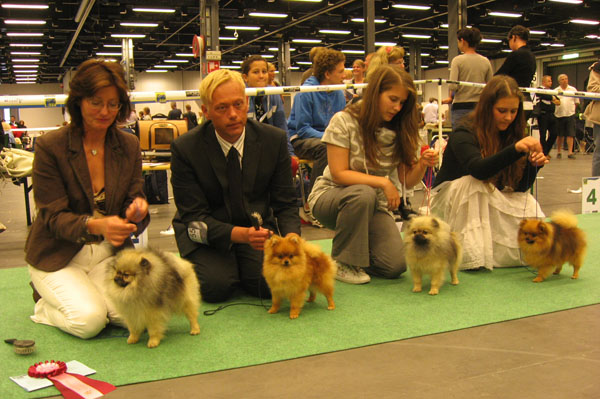 On Sunday, we became best breeders group with our Pomeranians. From the left: Drakedram Silver Wolf, Drakedram Butterball with Espen Andersen, Drakedram Hurricane with Sofie Zanders and Drakedram Another Day In Paradise with Line Zanders.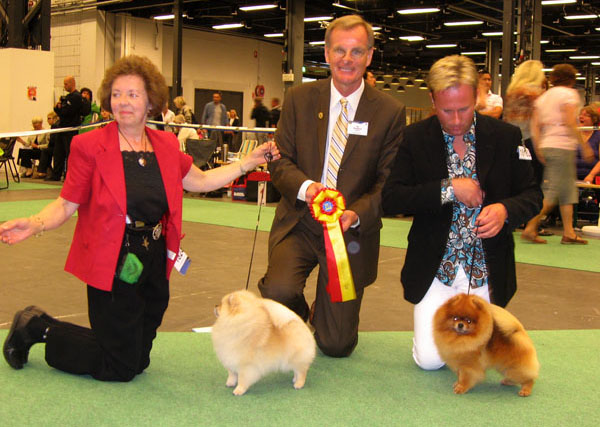 Dag Löken became best male with Multi Ch Pom-Elite's Golden Sun. "Snoopy" is after Drakedram Fireball, who we have exported to Norway. Congrats to the winners!