"Dog 2005" Stockholm Championshipshow, Sweden. December 10-11 2005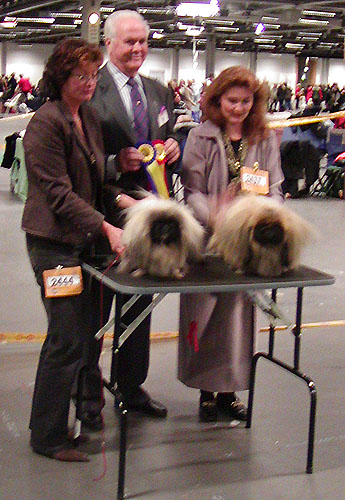 BOB and BOP, Pekingese.
Left: BOP + CC, SV-05 Drakedram The Tiger Cat.
Right: BIR, SV-05, Backlee Wild-Thing. Owner: Pia Backman, Finland.
Judge: William Taylor, Canada.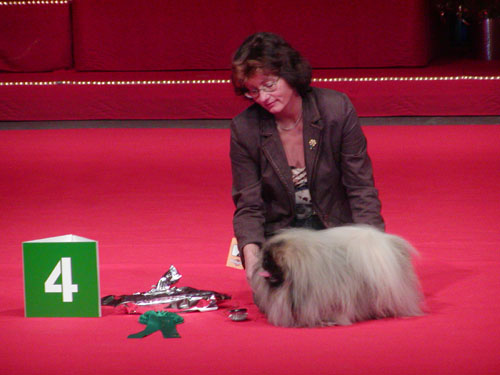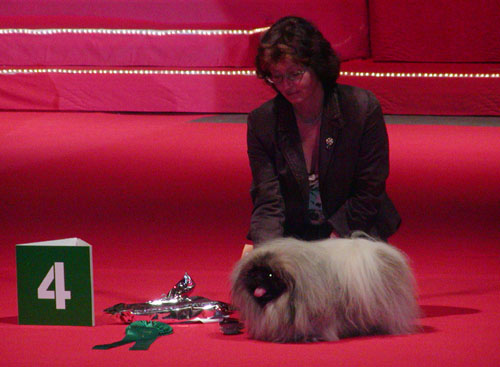 BIS-4 Best Veteran: NORDV-99 SUCH SV-01 SV-99 Genisim Wot A Bee.


---
Sunday.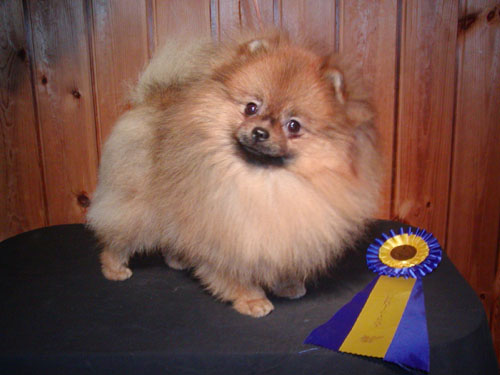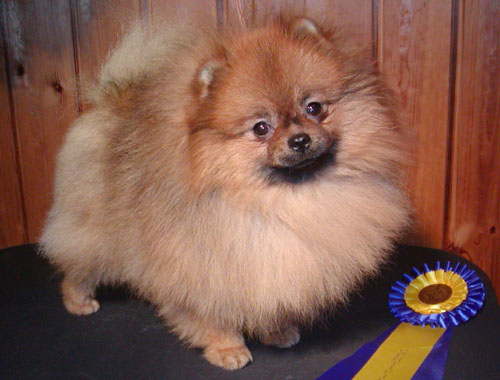 Best male 3 + CC, Drakedram Dancing Master.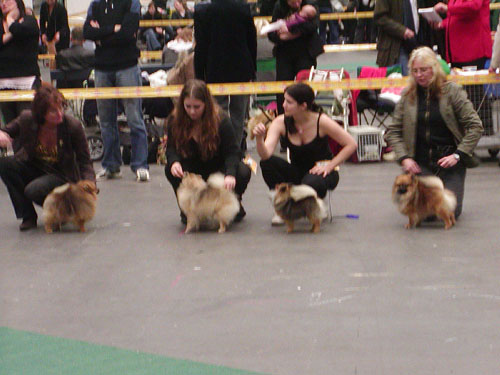 Best breedgroup, Pomeranien.
From the left: Drakedram Dancing Master, SUCH WW-02 Drakedram Platinum In The Mist (handler: Line Zanders), Drakedram Vienna (handler: Sofie Zanders) and Drakedram The Devil Takes It All (handler: Lena Peterson).