Stockholm. April 10 2004.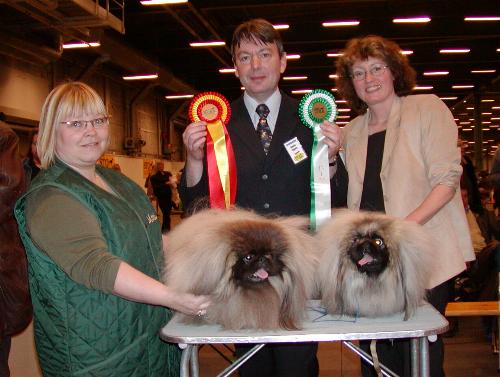 Left: BOB & CC SUCH Livanda Micklee De Canio. Handler: Monica Brunell, Sweden.
Right: BOP Drakedram Oh Oh I´m on Fire (daughter to De Canio).
Judge: Breed specialist, Mr Opara Janusz, Poland. Thank you for the nice critique for our dogs!
Thanks also to Monica Brunell, President of the Swedish Pekingese club, for handeling of De Canio.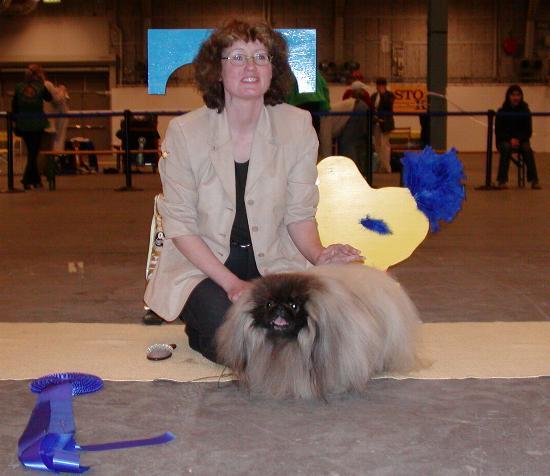 BIG 2 SUCH Livanda Micklee De Canio.
Judge: Mr Michael Leonard, Irland.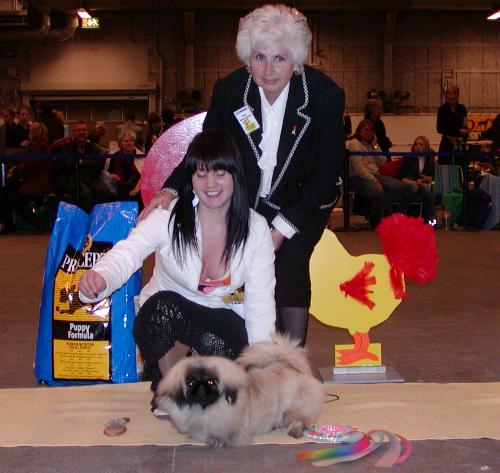 BOB puppy & BIS puppy, Drakedram Lady Rainmaker. Owner and handler Caroline Hellström, Sweden.
Group judge: Mrs Irene M. Moreno Gonzales, Spain.