Pomeranien special 2009-05-21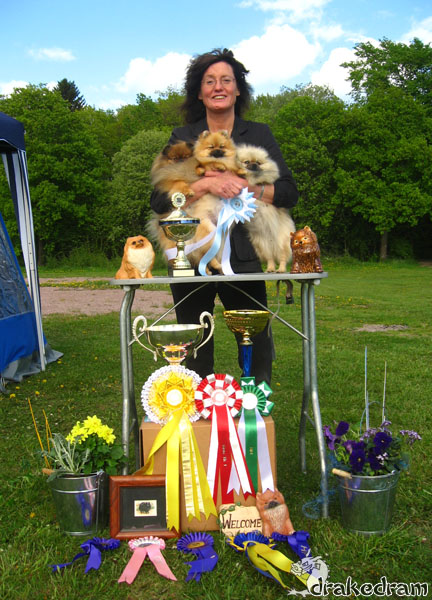 We had a wonderful day at the annual Pomeranian special in Västerås, Sweden on the 21st of may. Our judge Fred Bassett, USA have seen Pomeranians all over the world and educates other judges on Pomeranians.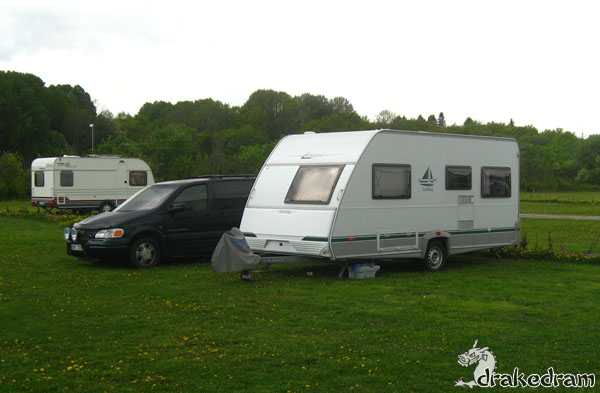 Our camping spot.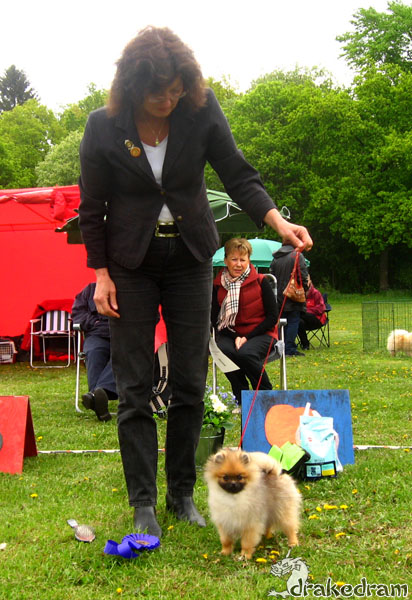 2nd Best male-puppy 4-6 months Drakedram Silver Legend.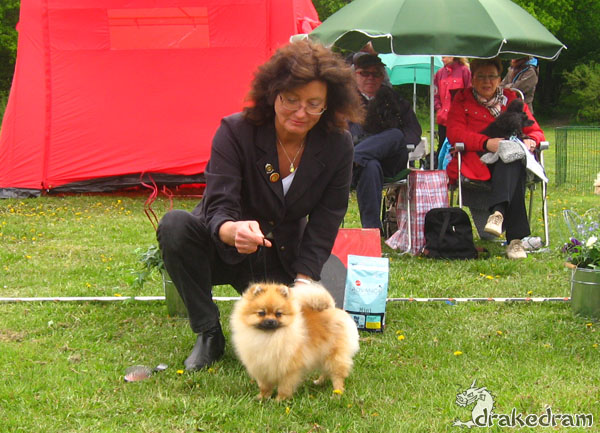 Best bitch-puppy: Drakedram My Precious.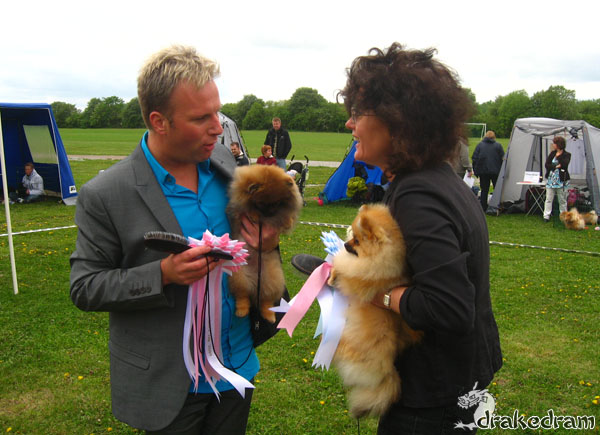 Bis puppy. "who won". Turns out the color were wrong on the prices..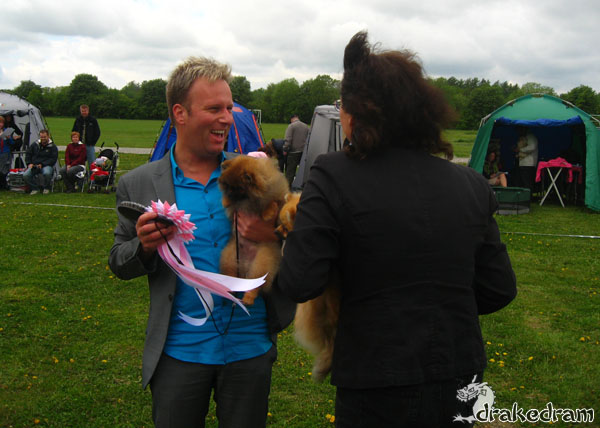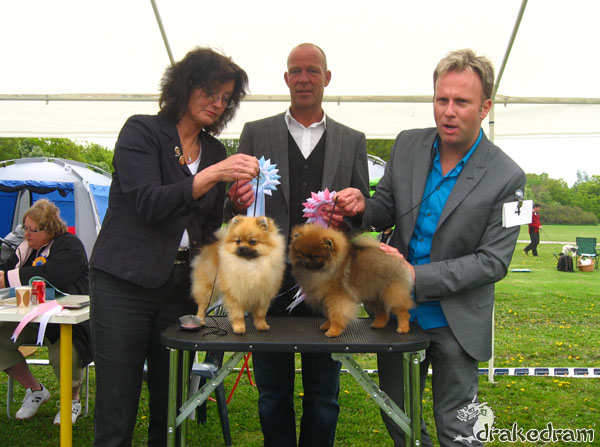 BIS puppy: Drakedram My Precious. BIS 2 puppy: Tiny Jewels´ Poco A Poco.
Judge: Jan Törnblom, Sweden.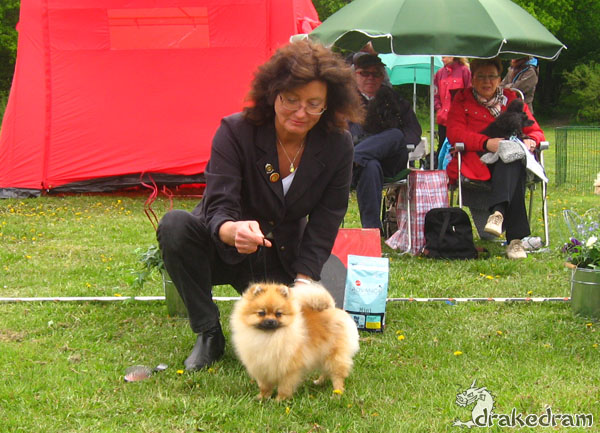 Bis puppy: Drakedram My Precious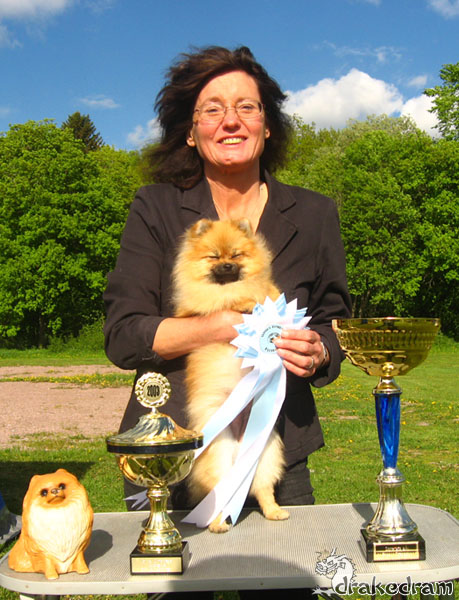 Bis puppy: Drakedram My Precious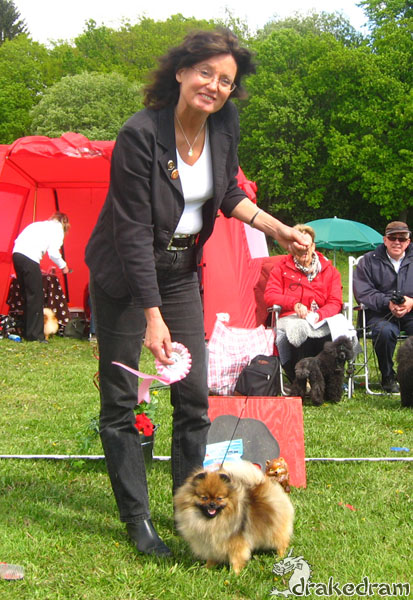 1st Best bitch yongdog-class: Drakedram Red Gold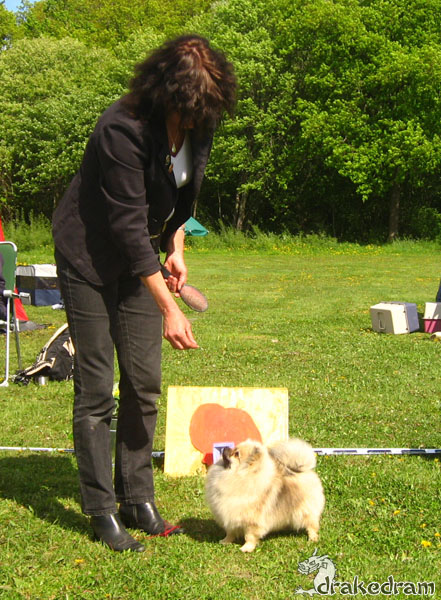 3rd Best bitch open-class: Drakedram Hurricane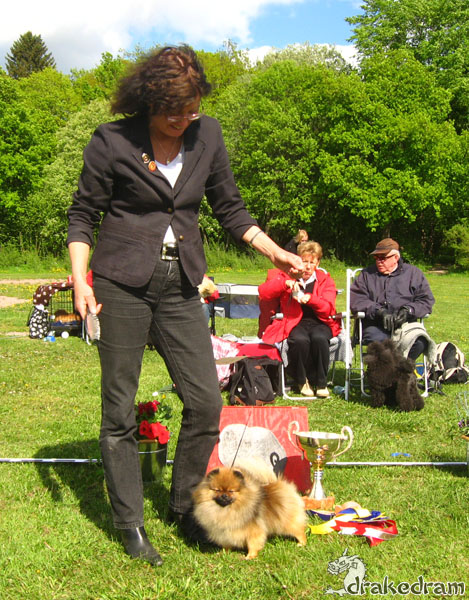 Best bitch: Drakedram Red Gold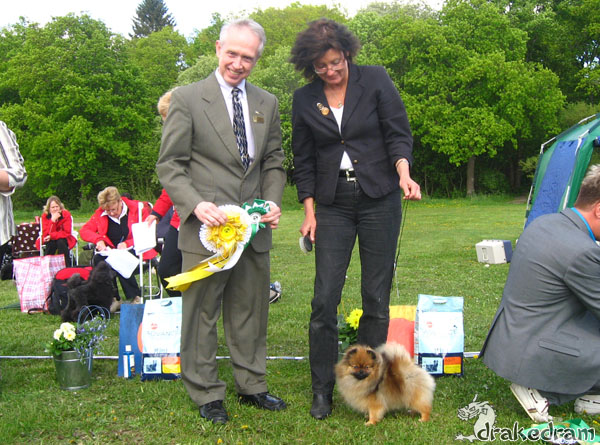 BIS 3: Drakedram Red Gold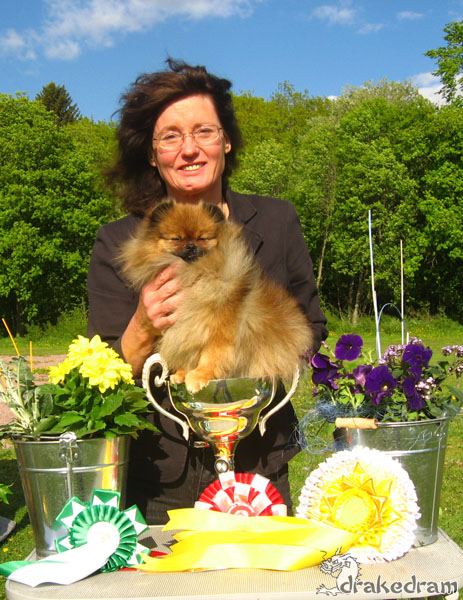 BIS 3: Drakedram Red Gold