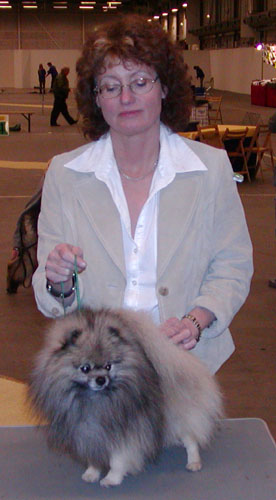 Pomanna Silver Sensation At Jacobian. Born: 2001-05-13
In 2005 we imported Pomanna Silver Sensation At Jacobian to our kennel. He has a big role in our breeding program, and its now settled that he will stay with us forever. "Huey" is son to the famous Champion Cradarr Military Tatoo, owner and breeder Mrs Pauline Wallace, England.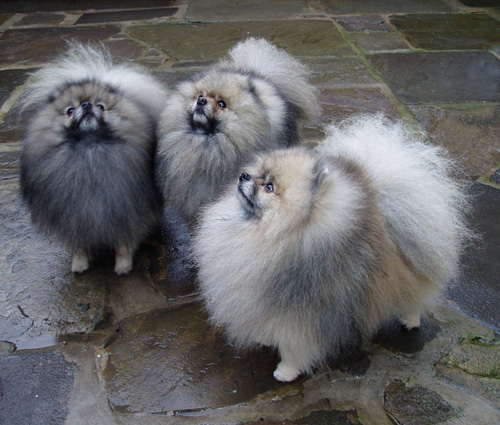 Hues brothers, Ch Pomanna Silver Knight At Jacobian (right) and Ch Pomanna Silver Arrow At Jacobian (mittle)
has both been English Champions under 2004! The 3 brothers is breed by Miss Molly
Welsby (Eng), and owned by Miss Janet Burke (Eng). The picture is publiced by promission of Miss Janet Burke.
Photo: Kevin J Greaves, England.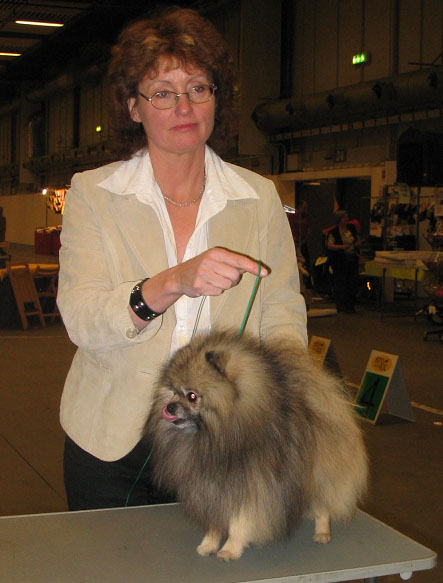 First picture og huey in show inviroment.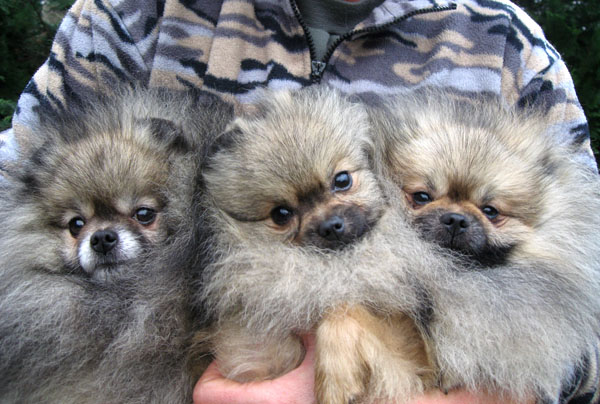 Huey and his daughter Drakedram Hurricane and his son Drakedram Silver Wolf.
GBCH
Cradarr Military Tattoo
Cradarr Military Man
Linak Apache
Cradarr Fascination
Cradarr Fanfare Of Cabana
Cradarr Choir Boy
Ebony Lady
Pomanna Blue Ice
Cradarr Chieftain
Cradarr Little General
Fawythen Polly's Picaro
Pomanna Silver Ghost
GBCH
Borealis Gogo Dancer
Paddockwood Phantom Of Pomanna