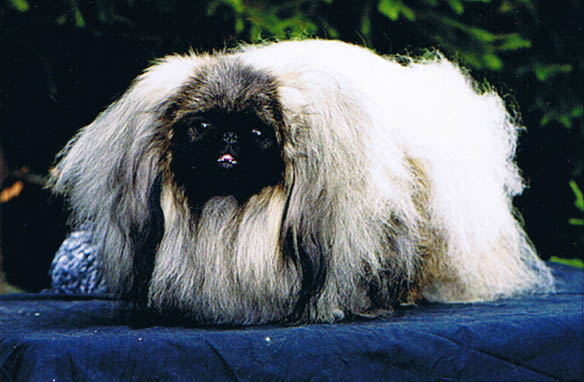 FINUCH FINV-99 SUCH Drakedram Drumfire.
With many BOB and CC, our beloved Drumfire dominated the swedish rings in the 90's.
He was exported to England, and his new owner Mrs Jennifer Sims in -99, and was bred with great success. Drumfire had a terrific career as a show dog and beloved companion.

Genisim A Different Drummer
Sutee Gamble Of Genisim
Wunchow's Yu Wiltu
Genisim Ellie-May Of Sutee
Bramblefields Fascination
Paragold Lady's Wot A Boy Of Brambl
Mellifont Camilla Of Bramblefields
Drakedram Every Inch
SUCH
Warmasters Battleship
INTUCH NUCH SUCH SV-90 SV-91
Lih-Jo's Wille Son Of Fred
Aneka Dream Boat At Warmaster
Drakedram Man's Whisper Mint
SUCH
Micklee Ru's Manilo
Drakedram Thunder Bird